Sunday  –  02.28.2021
THIS  AFTERNOON –  The former president – #45 – has been booked into CPAC for the Keynote Speech putting a big ribbon on the entire thing!   Result?  Maybe a headline or two from Trump thereby m

aking his appearance a probable 'Section A1/lede or secondary story' for the 6:30PM Networks – Nightly News.  
 He even brought his speech writers (think Bannon/Miller) out of a couple of months retirement.   Chances are he's going to  rouse the base with comments about retirement life in sunny South Florida, improving his golf game and how the election was … well you know …etc.  Anything new expected?  Probably not.  Should be about 90 minutes of re-tread material for the most part!  (But anything is possible,)  Try this update from NBC News.com

It's an unusual move but observers of these things suggest he doesn't want to allow the possibility of his name recognition to begin to age, fade or tarnish!  Most former presidents who are not re-elected simply glide into retirement – that is definitely NOT 45's way of doing things!
How about this from Tim Miller at the Bulwark… a comparison of sorts!
---
According to the AP, the "Trump-made-me-do-it" defense is already looking like a longshot – 
Facing overwhelming evidence in the deadly Capitol siege last month — including social media posts flaunting their actions — rioters are arguing in court they were following then-President Donald Trump's instructions on Jan. 6.   
But the legal strategy has already been shot down by at least one judge and experts believe the argument is not likely to get anyone off the hook for the insurrection where five people died, including a police officer.
---
By a slim 7 vote margin the U-S House has approved President Biden's $1.9 trillion pandemic rescue plan in a 219 to 212 vote Saturday sending the measure to the Senate.   The President was quick to tell Americans how important the plan is to the country –
That vote is likely to come down to a tie breaker that may then be settled by the V-P vote.    Democrats are moving quickly to pass it into law before boosted unemployment payments expire next month.  DETAILS HERE from POLITICO – 
---
Recommended reading from 'The Atlantic' on a Sunday –
Why Covid/Pandemic mistakes – some too obvious for comment – are still being made…    THE ATLANTIC – 
---
---

Now that's a photo worth a very careful look!  Can't see why?  Keep reading below while glancing at the snaps! If you guessed a
one of a kind chariot

from ancient Pompeii near Naples then congrats!         

Read on courtesy of The AP –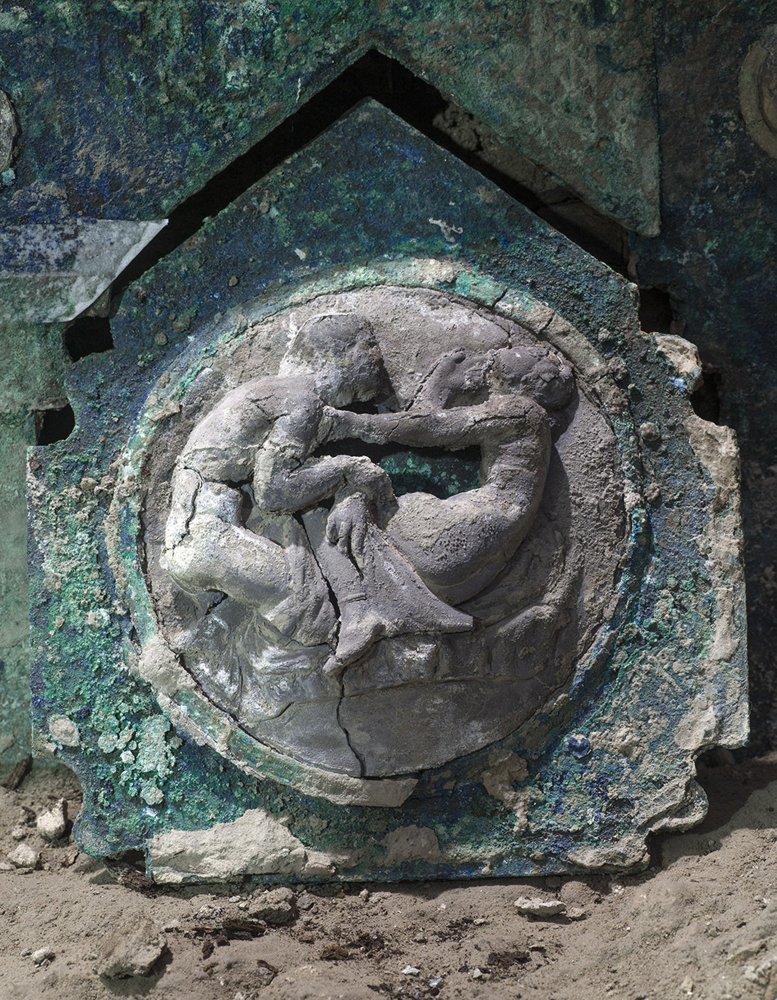 It's a view of a chariot, with its iron elements, bronze decorations and mineralized wooden remains, that was found in Civita Giuliana, north of Pompeii. Officials at the Pompeii archaeological site near Naples today –  Saturday, Feb. 27 –  announced the

first-ever discovery of an intact ceremonial chariot

, one of several important discoveries made in the same area outside the park following an investigation into an illegal dig. (

Parco Archeologico di Pompei

via AP) – 
---
There are 31 credible and timely news sources below – scroll down and read on –  separate truth from fiction.  (No FAKE NEWS/No CT's HERE) – 
---
---
Johns Hopkins University for COVID-19 info- 
The 11th Hour w/ Brian Williams
---
---
The 2021 hurricane season  begins in a few months.   We will stay alert for any NOAA/NHC sudden updates.  Otherwise, check and review the information available below… remember tropical storms have been recorded in each and every month of the year as records remind us!
 Some long range Spaghetti Models are available HERE" – 
---
Contact Editor by e-mail –    don.radio@gmail.com
---
©2021 NewsTalk industries, llc.